Dogs deserve to live their remaining lives on Earth by having the best things that they love the most. Humans who love their furry companion are willing to spend the numbered days to make their best pal comfortable and happy.
Bebe is a rescue dog at Richmond Animal League in Virginia who is diagnosed with melanocytic neoplasm. It is an aggressive form of melanoma that has no cure. Doctors say that Bebe has less than two years to live.
Apart from cancer, Bebe was also diagnosed with hypothyroidism.
The staff and volunteers of the Richmond Animal League have decided to give Bebe a treat that he will truly enjoy. They chose to provide Bebe with a car ride to feel the wind blowing onto his face before going to Petco for an ultimate shopping spree.
Bebe enjoyed shopping at Petco so much! He brought home two bags of treats, chew toys, and a stuffed toy.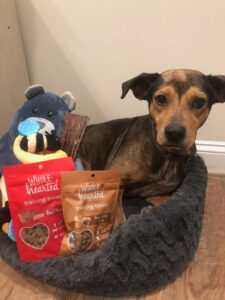 Apart from the road trip and shopping spree, Bebe was also treated with an ice cream party by the staff of the Richmond Animal League. Bebe tasted four flavors of dog-safe ice cream topped with whipped cream, sprinkles, and a cherry on top.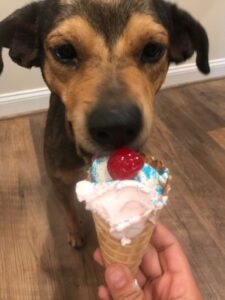 The staff of the Richmond Animal League has nothing but kind words for Bebe. They let the followers of their Facebook page know how adorable and sweet Bebe is. They said that Bebe is like a cat because he likes to sleep. He is also a patient dog who only accept treats when it is offered. Bebe is a smart dog who knows how to shake paws and sit.
Bebe is ready to be adopted as he is house and leash trained. He is waiting for a family willing to give him the best life even if his days are numbered.
Bebe, you deserve the best in the world!
Photo courtesy of Richmond Animal League via Facebook